Coal is Not the Enemy in China's Plans for Carbon Neutrality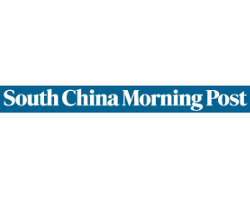 By Michelle Manook, CEO, World Coal Association
July 22, 2021 - When I assumed my role at the World Coal Association in 2019, the announcement was made at China Energy's 1,300-megawatt (MW) coal-fired Sanhe co-generation power plant in Hebei province. Significantly, global media were invited to see, first-hand, what a modern coal plant looked like – a clean complex of advanced energy innovation.
Beyond this, they learned that a modern coal company could also invest in renewables and clean technologies research that advance eficiency and emissions reduction.
Further, they were reminded that coal is a critical component of steel, cement and renewables production. After all, a 2MW wind turbine will require around 187 tonnes of coal to produce the necessary steel.
China is implementing an inclusive (not dismissive) policy of understanding the total contribution of coal in addressing energy security, economic development, and the reliable and affordable energy system needed to underpin this.
In 2020, President Xi Jinping pledged that China would achieve carbon neutrality before 2060. Carbon neutrality is not prescribed by a renewables-only solution. Rather, it is linked to the raft of best available technologies that will deliver the best overall outcome for the country.
And here lies the fundamental difference between the approach of some developed countries (eliminate fossil fuels) and that of developing and emerging countries (favouring all fuels and technological diversity).
The lesson here is that any clean transition to a net zero future involves coal and that the best sustainable consequence is through the deployment of clean coal technologies.
There are more than half-a-dozen proven clean coal technologies which eliminate carbon dioxide emissions and China has them all – high-eficiency low-emissions (HELE), carbon capture and storage (CCS), coal-tohydrogen, coal gasification, the list goes on. HELE technology is pertinent since a recent International Energy
Agency report (Energy Technology Perspective) finds that over the last 15 years, eficiency improvements in Chinese coal-fuelled generation have resulted in cumulative carbon dioxide emissions savings of over 6 gigatonnes. Similarly, hydrogen production and CCS has taken root.
The climate change debate is in dire need of maturing. This debate should be promoting inclusive policies and inter-governmental collaboration that support all low-emissions technologies (as the Paris agreement intended) and inform investment support and decision-making, consistent with the UN Sustainable Development Goals.
With almost 800 million people without access to reliable and affordable electricity and modernisation, clean coal technologies are a sustainable development answer and a material contributor to the climate change solution.
What is our motivation? If it is to genuinely eliminate carbon dioxide emissions, then step aside and let the countries and the technologies get on with it – in the way they choose to.