BHP Exits Queensland Coal in $1.35 Billion Deal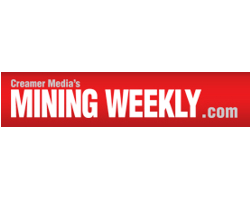 By Esmarie Iannucci
November 8, 2021 - Diversified miner BHP has struck a billion-dollar deal with coal miner Stanmore Coal to divest of its 80% interest in BHP Mitsui Coal (BMC) coal joint venture (JV) in Queensland, Australia.
Stanmore has agreed to acquire all of the shares in Dampier Coal from BHP for a cash consideration of up to $1.35-billion.
The purchase price comprises $1.1-billion cash on completion, $100-million in cash six months after completion and the potential for up to $150-million in a price-linked earnout payable in the 2024 calendar year.
"This transaction is consistent with BHP's strategy, delivers value for our company and shareholders and provides certainty for BMC's workforce and the local community," said BHP president minerals Australia Edgar Basto.
"As the world decarbonises, BHP is sharpening its focus on producing higher quality metallurgical coal sought after by global steelmakers to help increase efficiency and lower emissions.
"South Walker Creek and Poitrel are well-run assets that have been an important part of our portfolio for many years and we are grateful for their contribution to BHP.
"Under this agreement, BMC will transition to Stanmore Resources, an ASX-listed company that has established relationships with Traditional Owners and strong engagement with their workforce and local communities.
"Stanmore Resources share our focus on safety performance and culture and support Australia's commitments under the Paris Agreement," said Basto.
The sale is subject to the satisfaction of certain conditions, including customary competition and regulatory approvals. This includes approval from the Foreign Investment Review Board. Stanmore has agreed to a break fee payable where certain conditions are not satisfied.
Stanmore would assume economic and operating control of BMC on completion of the sale, including its share of all current and future liabilities of BMC subject to certain limited exceptions. Completion is expected to occur in the middle of the 2022 calendar year.
BHP will continue to operate BMC until completion and work closely with Stanmore to ensure a successful transition of ownership. BHP will provide certain transitional services to Stanmore for a short period of time after completion.
Stanmore told shareholders on Monday that the company would fund the transaction through a partially underwritten pro-rata accelerated renouceable entitlement offer, a new $625-million acquisition debt facility, and internal sources.
Stanmore's major shareholder, Golden Energy and Resources (GEAR), has agreed to guarantee Stanmore's obligation to pay the purchase price and any break fee to BHP of up to $600-million.
"This is an exciting and transformative acquisition for Stanmore, and we are fortunate to be able to rely on the full support received from our controlling shareholders, GEAR as well as the Sinar Mas Group, to successfully execute this deal," said Stamore CEO Marcelo Matos.
This transaction will see the company become one of the leading metallurgical coal producers globally and provide Stanmore with a portfolio of tier 1 assets, with a significantly increased reserves and resources base and assets with an expected mine life exceeding 25 years production, positioning the company for substantial cashflow generation and future growth opportunities.
"BHP have managed the BMC business competently and responsibly over the years, and as new custodians we look forward to integrating the BMC business into Stanmore with a continued focus on safety, and responsibly and sustainably producing high quality metallurgical coal products for our global customers."
Stanmore told shareholders that the BCM operations were complementary to the company's main operations in the metallurgical coal mining sector and directly aligned with Stanmore's investment strategy to develop its existing operations and maximise the geographical synergies from its existing infrastructure, as evidenced by the recent acquisition of the Millennium and Mavis Downs mines, as well as its commitment to develop Isaac Downs.
The transaction will materially increase Stanmore's production, reserves position, weighted average mine life and cashflow generation. The addition of South Walker Creek and Poitrel mines also adds further product and customer diversification to Stanmore's portfolio and increases its presence in key growth markets such as India, the company said.
The transaction also provides Stanmore the opportunity to realise potential synergies identified between its existing assets and the BMC assets, including access to available infrastructure, additional and long-term coal preparation and train loading capacity to support Millennium's expansion, product blending opportunities, and other operational and project-related savings.
The transaction includes the added benefit of inheriting an experienced workforce and management team such that operations can be seamlessly transitioned under the revised ownership structure, Stanmore told shareholders.
BHP has meanwhile told sharehodlers that the review process for New South Wales Energy Coal is progressing, in line with the two-year timeframe announced in August last year, and that the company remains open to all options and continues consultation with relevant stakeholders.