American Resources Restarts Idled Ops, Acquires More Reserves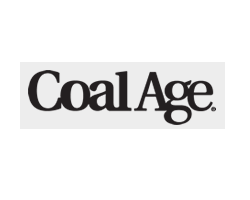 November 10, 2021 - American Resources Corp. (ARC) commenced engineering and planning for the restart of its Wyoming County Coal mining complex, near Oceana, West Virginia. The complex is unique in that it is one of the last fully permitted complexes accessing premium, mid-vol metallurgical coal.
"We acquired Wyoming County Coal (WCC) in late 2018 for approximately $20 million due to its access of the world's most premium steelmaking carbon and potential for attractive growth and substantial margin," ARC President Thomas Sauve said. "Now that we have reactivated two of our Kentucky complexes, McCoy Elkhorn and Perry County Resources, it makes complete sense to now focus on planning and development of our WCC complex, given the substantial price appreciation of this product in the market since our acquisition."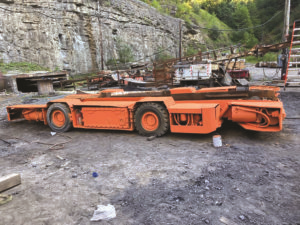 American Resources Corp. is hiring an additional 80 miners in eastern Kentucky. It hopes to employ approximately 300 to 350 miners in Kentucky by the end of the year.
Sauve said the complex offers significant value based on owned assets and controlled premium reserves, but it also offers substantial potential value given the vast number of nearby, stranded reserves that could be acquired or strategically folded into the complex given its processing and logistics capabilities.
The WCC complex is strategically located within one of the last substantial mid vol carbon deposits and, with direct access to Norfolk Southern, provides favorable transportation logistics to the United States' East Coast ports. Additionally, WCC is surrounded by a number of high-value metallurgical coal reserves that would otherwise be considered "stranded" without access to its processing and logistics complex.
The company's focus will initially be to bring the two underground mines into production via a "walking super section" mine plan, which will produce an estimated 55,000 tons of coal per month, with further expansion potential as the mines are developed. American Resources will also look to upgrade and double the WCC prep plant's raw feed capacity, from its current 350 tons per hour rate, to approximately 700 tons per hour (tph), while also repurposing certain infrastructure from its Kentucky-based assets to keep the capital expenditures to a minimum and to expedite this restart.
Based on current market prices and demand, the company is anticipated that after commencing production in the second half of 2022, the company could achieve payback of its investment into the complex in less than 12 months. Post WCC's restart, American Resources will then evaluate and focus on restarting production at its Kentucky-based Knott County Coal complex, given its substantial access to high-quality (PCI) coal resources.
ARC also restarted production of its McCoy Elkhorn processing and logistics complex as well as its Carnegie 1 mine. The Carnegie 1 mine produces met coal from the Alma seam. Additionally, the company has signed sales commitments for fourth quarter 2021 production from Carnegie 1.
Carnegie 1 mine will operate as a walking super section using two continuous miners on one section to eliminate inefficiencies and maximize production. The company has recently acquired and rebuilt two continuous miners and three completely rebuilt wide body shuttle cars. The mine will operate on two production shifts and one maintenance shift per day.
Beyond its Carnegie 1 mine, American Resources is also planning to bring its Carnegie 2 mine online early in 2022, along with a surface mining operation to meet the strong demand from the global steel market. In total, the company expects to produce more than 40,000 tons of coal per month from its Carnegie complex, which will be processed at its nearby McCoy Elkhorn prep plant.
ARC also recently acquired 2,371 acres and an estimated 10.1 million tons of mineral resources at its PCR complex. The acquisition provides the company access and security to controlled, long-term, recoverable reserves, the main underground access points for its E4-2 mine, exclusive surface rights related to the PCR complex, a further reduced operating cost structure, and provides future growth potential for a E3-2 mine.
"With a majority of the competing mines in the area having to travel miles underground to access [coal] reserves due to end of mine life and lack if invested capital, this strategic reserve base puts us into a very strong position competitively and highlights our recent restructuring efforts of the complex," Sauve said.
The company said it acquired the Perry County complex with the goal of making it the premier low-cost met coal mine and this they said puts them one step closer to hitting that objective alongside the infrastructure improvements made to improve efficiencies.