New Patented Submersible Pump Technology Impresses Miners at MINExpo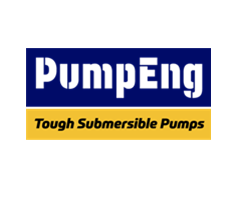 November 10, 2021 - PumpEng launched its innovative dewatering pump JetGuard to the U.S. mining industry at MINExpo in Las Vegas. The world's largest mining tradeshow regularly held every four years, this year's event had over 21,000 in attendance.
Designed in Australia, the all-metal JetGuard has several unique features that protect the internal pump parts from Shotcrete fibers in wastewater. Test sites have been reporting fewer breakdowns, less repair costs and longer service life.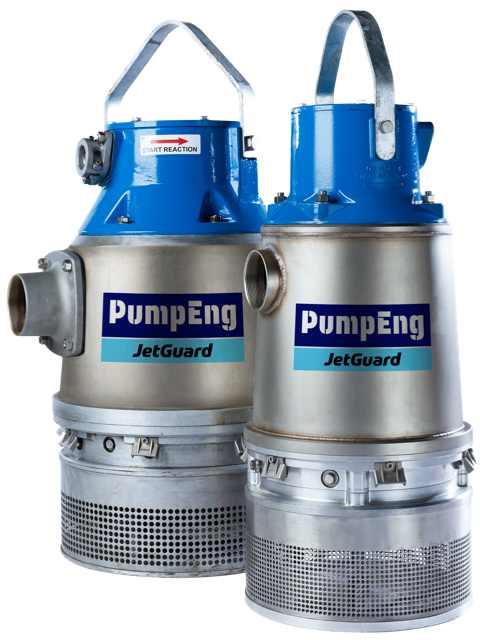 The JetGuard pump is breaking records at Australian mine sites with maintenance managers reporting improvement over lost time between failures up 400%. For underground production crews, longer pump life frees up maintenance staff for other work and improves safety by reducing maintenance events. The most important element is the reduction in production delay caused by pump failures.
JetGuard is available for the U.S. market in 480V, 15Hp with 30Hp coming soon. For sales information in the U.S. contact PumpEng authorized distributor-LMS in Pittsburgh, PA, John Whitfield tel: 724-816-4990, jwhitfield@lmsgroup.us.