Beckley, WV Council Celebrates Achievements, Passes Ordinance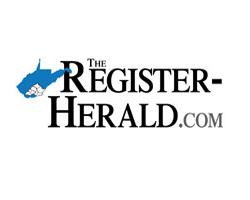 November 10, 2021 - An international travel magazine has named West Virginia a top place to travel in 2022 and has featured Beckley Exhibition Coal Mine as a top tourist spot in its publications.
Beckley Mayor Rob Rappold congratulated Parks and Recreation Director Leslie Baker, who oversees the Exhibition Mine, and her team during the regular meeting of Beckley Common Council on Tuesday.
"This is worldwide," said Rappold. "It was quite an honor."
West Virginia was ranked behind Iceland, which was given the top spot.
Lonely Planet, a major Australian travel guide book publisher, announced the top travel destinations in late October.
Beckley Exhibition Coal Mine is a museum at the New River Park complex that educates local residents and tourists about southern West Virginia's coal mining history.
Also during the Tuesday meeting, council took steps to regulate self-storage units in the city by passing an ordinance that requires self-storage units to require conditional use permits in B-1 and B-2 as a permitted use in industrial zones, while indoor self-storage units will now operate as a permitted use in B-1 and B-2 zones and as a permitted use in a manufacturing district.
Prior to passing the ordinance, council voted to amend it to remove "storage container" from the ordinance. At a council workshop last week, Ward 3 Councilman Robert Dunlap and others had said that Lowe's and other stores use storage units outdoors in parking lots.
City attorney Bill File removed "storage container" from the ordinance to address those concerns.
In other actions:
• Council approved a bid by JH Building for $46,500 to repair the roof of the Welcome Center. At-Large Councilman Cody Reedy said the city had received a bid from just one company and that the bid approved Tuesday was the company's second bid and about $20,000 lower than the bid JH had presented the first time.
• Code Enforcement Chief Capt. Donny Morgan read a notice of application by P&P Inc, doing business as Cheers of Beckley, for intent to apply for a private club operating license at the old PUBlicity lounge at 327 Neville St. Cheers currently is in the former Zen's building, which the city purchased from the bar's landlord, Jenny Weng, earlier this year.
• Council reappointed Eddiena Schoolfield, Gary Sutphin and Kip Buchanan each to serve another five years on the Beckley Housing Authority board.
• Board of Public Works Director Jerry Stump said the annual Leaf Pickup will start Monday, Nov. 19, at 7 a.m. City crews will pick up leaves and brush at the curb for hauling. Brush must be two inches or less in diameter.
• Rappold declared Thanksgiving Week to be "Christian Heritage Week," in accordance with the wishes of a group that started its work in 1992 and has worked under each governor since Gaston Caperton. He invited everyone in the city to join, "each in their own way." He said local churches are encouraged to participate with patriotic songs, youth programs, small groups and prayer meetings. There are 139 cities participating.
• The mayor noted that, for the first time in history, all four Raleigh County high schools — Woodrow Wilson, Shady Spring, Independence and Liberty — have football teams headed to the playoffs.
• Rappold congratulated Beckley Fire Department firefighters Derrik Bandy, Jeremy Fox, Seth Adams, Joshua Barber and Josh Stacy on completing one year at BPD and officially becoming firefighters.
• Answering a question by Ward 5 Councilwoman Janine Bullock, Rappold said that city workers are still painting the former Zen's building to prepare it for Fruits of Labor, which is set to lease the building. City treasurer Billie Trump spoke with Fruits of Labor director Tammy Jordan last week, who reported that the organization is still establishing its Montgomery location. Last week, a film crew went through Zen's and will be making a feature to present to Appalachian Regional Commission, said Rappold.
• The mayor announced the city will take steps to widen lanes at the Robert C. Byrd Drive end of Prince Street and to make it just two lanes. Beckley Police Department Chief Lonnie Christian made the suggestion, and File will prepare an ordinance to be read next week, the mayor added.
• At-Large Councilwoman Sherrie Hunter encouraged the public to attend the Wonderland of Trees auction at 6 p.m., Nov. 19, at the Summit Bechtel Reserve. Events are open to the public prior to 6 p.m. The public may view the trees on weekends between now and Nov. 19, she said. She said trees by City of Beckley and Historic Black Knight Municipal Park, decorated by Jeremiah Johnson, are "just unbelievable."
• Bullock reported the Veterans Day Parade is Thursday at 11 a.m. in downtown Beckley.
• Reedy and IT Director Bill Kelly will meet to discuss publicizing the city's parking app on the website and educating the public on how to use the system more effectively, in an effort to promote more widespread knowledge and use of the system.
• Dunlap made a video of the street condition on Stifler Street, a more obscure street in city limits, to share with Council. At a previous Council workshop, city officials noted that the developer had erred when designing and laying out Stifler. Residents of the street have asked the city to help address severe potholes and some water drainage issues on their street. Trump told Dunlap that, since that meeting, he had checked with the State Ethics Commission to see rules for spending city funds. The spending of public funds must be investigated and done carefully, said Trump.
Prior to the meeting, Council observed a moment of silence in honor of the state's longest-serving House speaker, Bob Kiss. Kiss, 64, an attorney, lived in Beckley for many years and was respected across the state for his management of public funds and his longtime public service. He died Friday from cancer, according to his obituary which ran Sunday in The Register-Herald.