Infrastructure Bill Promises 'Unprecedented' Funding to Clean Up Pennsylvania's Abandoned Mine Lands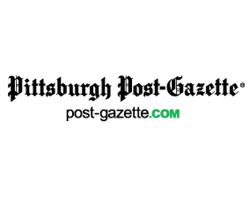 By Laura Legere
November 11, 2021 - The scars of historical coal mining are so embedded in the landscape of Pennsylvania that it can be hard to imagine them gone.
Heaps of coal waste shadow communities, mine drainage leaves streams orange and lifeless and homeowners buy insurance against the risk that their property might slump into a mine void abandoned a lifetime ago.
The federal Infrastructure Investment and Jobs Act that was passed by the U.S. House Friday makes a significant commitment to erasing those coal black marks.
Advocates are hailing it as one of the largest investments in coal communities in decades.
The bill will send an estimated $3.8 billion to Pennsylvania over 15 years to clean up land polluted by coal mines that were abandoned before 1977.
The expected funding would nearly triple what Pennsylvania has received in federal abandoned mine land cleanup grants in the past 40 years.
During those four decades, the state reclaimed more than 90,000 coal-marred acres, removed 270 miles of precarious cliff-like "highwalls" and treated 10 billion gallons of acid mine drainage a year.
"This funding is huge," said Joseph Pizarchik, a former director of Pennsylvania's Bureau of Mining and Reclamation and the director of the federal Office of Surface Mining Reclamation and Enforcement during the Obama administration.
"The progress that is going to be made will be phenomenal compared to what was possible over the previous 40 years," he said.
In total, the infrastructure bill dedicates $11.3 billion in new funding for abandoned mine cleanup across 25 states and three tribes.
It also reauthorizes the abandoned mine lands trust fund, which is paid for by a per-ton fee on current coal production, for 13 years at 80% of the level it was set at when it expired in September. The reauthorization could send an additional $1.1 billion to affected states, depending on coal production.
Pennsylvania, which has more mine land problem areas than any other state, stands to be the largest beneficiary, followed by West Virginia.
Brian Bradley, director of the Pennsylvania Department of Environmental Protection's Bureau of Abandoned Mine Reclamation, said the Commonwealth has received about $1.5 billion in federal abandoned mine land grants since 1980.
In the past five years, the program's grants have averaged around $65.5 million a year. But with the passage of the infrastructure bill, grants for the next 15 years are expected to soar to around $275 million a year.
"No matter how you measure it, this is landmark and significant and unprecedented funding for Pennsylvania for [abandoned mine land] work," he said.
The promised funding is such a shift that it is requiring the program to rethink how it operates to abate land, stream and groundwater pollution from legacy mining.
For the program's history, a dominant factor in choosing and designing projects was always the limitation of cost, Mr. Bradley said.
Despite all of the cleanup progress, there were expensive projects the program had to defer: watersheds that require several multimillion dollar treatment plants to address the perpetual flow of caustic mine drainage; large underground mine fires that have been burning for decades; subsidence control beneath population centers in and around Pittsburgh, Scranton and Wilkes-Barre; water lines for communities where the groundwater is polluted by mine drainage.
"We'll be able to do more projects and larger projects," he said. "It is just an opportunity for us to really think bigger and approach the problems in a much more comprehensive way."
The infrastructure bill passed the Senate in August with bipartisan support and cleared the House with a narrower margin on Nov. 5. President Joe Biden is expected to sign it soon.
All of Pennsylvania's Democratic senators and representatives voted for the bill along with one Republican, Rep. Brian Fitzpatrick from Bucks County. All of the other Republican members of Pennsylvania's Congressional delegation voted against it.
The inventory of unreclaimed abandoned mine lands and impaired streams in the state is daunting. Even the surge of funding promised by the bill is not expected to be enough to complete the work.
The official estimate of the cost to reclaim the remaining 287,000 acres of mine-scarred sites in Pennsylvania is more than $5 billion.
But a report by the Ohio River Valley Institute this spring said the true cost is likely to be higher because some sites are still unaccounted for in the federal inventory and the estimates do not reflect design or administrative costs or inflation.
The institute estimated the real reclamation cost for Pennsylvania is $8.5 billion as of 2020.
Andy McAllister, regional coordinator for the Western Pennsylvania Coalition for Abandoned Mine Reclamation, said when the cost of addressing mine-damaged waterways is factored in, the state total could be closer to $14 billion.
"It's a long-term problem and we need long-term solutions," he said. Treatment systems for abandoned mine drainage require ongoing funding for operation and maintenance. "It's something that you have to think about in perpetuity: How are we going to maintain Pennsylvania's streams and progress on the land for the future?"
A key question is how federal officials will handle funding for mine-impaired streams.
Historically, abandoned mine sites that pose the greatest risk to human safety, such as eroding waste piles and collapsing tunnels, have been prioritized for funding. Environmental damage to streams has been considered a lower priority so only a fraction of the funding has been available to clean it up.
States and watershed groups are waiting for guidance on how much of the windfall can go to repairing waterways, but they are urging greater flexibility so states can tackle their orange-stained rivers.
At the same time, abandoned mine cleanup advocates are readying for what they say will be a significant employment and economic development boost in long-neglected regions.
The Ohio River Valley Institute report estimated a $13 billion appropriation for a decade of abandoned mine land cleanup nationwide would support 6,900 direct jobs in positions like machine operation, engineering, administration, clerical work and forestry.
"It's not just eliminating hazards. It's investing in the future of these communities," said Mr. Pizarchik, who grew up in southern Indiana County where the bus ride to school took him past smoldering piles of waste coal. If you drive on those back roads now, he said, you wouldn't know the mines were there.
"The abandoned mine lands in a lot of counties in Pennsylvania, they are considered wasteland and there is no property tax paid on them," he said.
"If you restore that land to be productive — whether you put an industrial park on it or just a forest on it — it is going to generate dividends to the local community forever."