Rain, Skill Issues Threaten Adani's Australia Coal Mine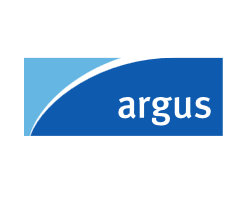 By Jo Clarke
November 12, 2021 - Indian developer Adani is grappling with skills shortages and wet weather as it pushes to export first coal from its 10mn t/yr Carmichael thermal coal mine in the Galilee basin in Central Queensland, Australia next month.
Heavy rain has soaked much of the Galilee basin this week, with more expected over the rest of the week and a 75pc chance of above average rainfall in the region over this Queensland wet season, which runs from November-April. The early start to the wet season comes as Adani, through its Bravus Mining subsidiary, pushes to meet its deadline of exporting first coal this year.
It is also battling a skills shortage in Queensland, where both state and international borders remain tightly controlled because of the Covid-19 pandemic. Bravus has set up its own training programme for haul truck drivers, which are in short supply across Australia, particularly in the most tightly quarantined states of Queensland and Western Australia.
"Whether you are a hairdresser or a hospitality worker and you've always dreamed of getting behind the wheel of a beautiful big yellow Caterpillar haul truck, then this is your chance," Bravus chief executive David Boshoff said on 9 November. The programme will train 60 inexperienced mine workers, with plans for the first to start driving haul trucks early in the new year. The ramp-up of the mine may be slow, given the large number of trainees and the proximity to the proposed first export date.
Adani's Queensland rail firm Bowen Rail has also launched a recruitment campaign, after it received its first locomotives and coal wagons into Queensland at the end of September. Malaysian-backed Australian rail firm Martinus Rail is building a 210km narrow gauge railway to connect Carmichael to the existing network, which is owned by Australian rail firm Aurizon. It is unclear if first coal from the mine will be delivered by rail or trucked to the port of Abbot Point. If it is trucked, then that also points to a slow ramp-up.
The Carmichael mine is the first coal mine to be built in the Galilee valley, which sits to the west of the Bowen basin. It has attracted scepticism, partly because of its distance from a port and low quality of thermal coal compared with other existing operations and development opportunities in Australia. Carmichael coal will have a calorific value of around NAR 4,950 kcal/kg, lower than the standard 5,500-6,000 kcal/kg in Australia's Hunter Valley and Bowen basin.
Argus last assessed the high-grade 6,000 kcal/kg NAR thermal coal price at $159.29/t fob Newcastle on 5 November, down from a high of $251.43/t on 15 October but up from $151.90/t on 30 July. It assessed lower-grade coal at $113.36/t fob Newcastle for NAR 5,500 kcal/kg on 5 November, down from a high of $164/t on 22 October but up from $92.93/t on 30 July.
The heat-adjusted premium on a NAR 6,000 basis for higher-grade thermal coal fell to $35.62/t on 5 November from $79.57/t on 15 October and $55.91/t on 10 September, although it was still up from $1.65/t last year before Beijing's informal ban on Australian coal took full effect. The higher ash content means that Carmichael coal should attract a greater discount than the NAR 5,500 kcal/kg coal, although it is unclear what marketing agreements are in place for Adani to deliver the coal to India.
India has become the fourth largest buyer of Australian thermal coal this year, after Beijing initiated its informal ban on Australian coal imports. India took 14.33mn t of Australian thermal coal during January-September, up from 3.49mn t in the same period of 2020, according to data from the Australian Bureau of Statistics.
Thermal coal prices $/t