Jakarta Eyes Higher Revenue From Downstream Coal Use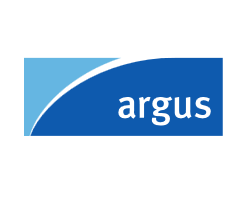 By Antonio delos Reyes
November 17, 2021 - The Indonesian government is expecting a significant increase in state revenue once the country's downstream coal industry is developed. It has projected that collections from both non-tax and tax revenue from the industry will reach 136 trillion rupiah ($9.57bn).
Derivative products from the industry can replace imported goods, which could reduce foreign imports by up to Rp140 trillion, it said.
Indonesia's energy ministry (ESDM) said that the downstream coal market has the capability to be one of the largest industries in the country, given Indonesia's large coal reserves and a growing pushback against coal use as a power generation fuel. The ESDM said that the country has coal reserves of up to 39bn t and estimated resources of 144bn t. But most of this coal is low and medium grade product that fetches lower prices.
Coal demand is also expected to decline in the future from a growing pressure to shift to renewable energy and the retirement of coal-fired power plants to decrease greenhouse gas emissions. Because of this, the ESDM expects coal use to shift from a fuel source for power generation, to a carbon source for chemical products and carbon raw material.
Indonesia plans to develop coal gasification plants that will produce synthetic gas, dimethyl ether, methanol and ammonia. There are also proposals to develop semi-coke and activated carbon factories. These coal derivative products could add value to the commodity and increase coal's usable quality range, which will allow the government to collect higher revenues from sales and value-added taxes as well as royalties and other non-tax revenue sources, the ESDM said.
Indonesia's downstream coal industry will also boost domestic coal consumption. Growth in domestic demand lags output growth across coal mining companies but this gap could be closed once the downstream coal industry takes off, the ESDM said without giving a projection on expected coal consumption.