American Resources Names Tarlis Thompson as President of its American Carbon Division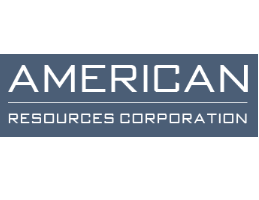 By Patrick M. Graham
November 22, 2021 - American Resources Corporation (NASDAQ:AREC) said it has named Tarlis Thompson as president of its American Carbon division, which covers mining operations in Kentucky and West Virginia.
Thompson, who currently holds the COO (chief operating officer) title at American Resources, has been working towards the top spot in the mining division since joining the company in 2015.
He will continue to oversee the daily operational activity in Kentucky and West Virginia and will work with the executive team to establish operational forecasts and expansion plans within the region.
"Given the growth of our business over the last two years, it became prudent to shift operational roles within the company to better achieve our projected growth. There is nobody that deserves this role more than Tarlis, based on his history of performance, passion and capabilities to succeed," said American Resources CEO Mark Jensen in a statement.
"We have the utmost confidence in Tarlis to lead a low cost, shareholder and employee-friendly culture in our mining division. Going into 2022, we are positioned to have hands down the best year we've ever had as a company, and having Tarlis in this role to lead the men and women at, American Carbon we believe solidifies this opportunity," he added.
The company noted that its two primary business lines, American Carbon and American Rare Earth, are both entering 2022 with the strongest market demand for its commercial products.
The company has been strategically scaling its operation and positioning team members to ensure it is best prepared for this phase of growth while also ensuring that all its business lines can best leverage its overall asset base and talent pool.