Australia's Whitehaven Coal Hit With Blasting Ban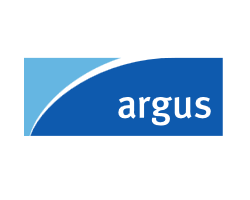 By Jo Clarke
November 23, 2021 - Australian producer Whitehaven Coal has stopped blasting at its 13mn t/yr Maules Creek thermal and semi-soft coking coal mine in the Gunnedah basin after the New South Wales (NSW) Environmental Protection Authority (EPA) issued a prevention notice.
The company is only allowed a maximum of six blasts between 18 November and 13 December and only if it is approved by the EPA under the recommendation of an independent export, according to the prevention notice.
Whitehaven has appointed an independent expert to investigate concerns that its blasts are releasing excessive volumes of oxides of nitrogen. It said that overall production at Maules Creek will stay within guidance over the 2021-22 fiscal year to 30 June. It did not comment on the more immediate impact of the blast ban on export sales through the port of Newcastle, although it is likely to be lower over the remainder of 2021.
Whitehaven is also dealing with flooding in the Gunnedah basin, with the Namoi river reaching major flood status on 23 November. Australia is likely to experience above average rainfall this November-April, with a La Nina weather pattern established in the tropical Pacific that could lead to increased flooding across the coal mining regions in NSW and Queensland.
The pollution problem from the blasts have been caused by a change in explosives supplier, according to Whitehaven.
The firm expects to produce 20mn-21.5mn t of run of mine (ROM) coal in 2021-22 compared with 20.6mn t of ROM coal in 2020-21 and to increase sales to 18mn-18.6mn t from 17.8mn t. Costs are expected to stay reasonably stable at A$72-76/t compared with the A$74/t achieved in 2020-21.
Australian coal mining firms are struggling with a high inflationary environment, with many regularly reviewing their purchasing of items such as explosives to ensure that they are keeping costs to a minimum.
Around 11pc of Whitehaven's coal sales were metallurgical sales during July-September, down from an average of 13pc in 2020-21. Much of its metallurgical coal sales come from Maules Creek.
Argus last assessed the high-grade 6,000 kcal/kg NAR thermal coal price at $154.38/t fob Newcastle on 19 November, down from a high of $251.43/t on 15 October but up from $151.90/t on 30 July. It assessed lower grade coal at $95.56/t fob Newcastle for NAR 5,500 kcal/kg on 19 November, down from a high of $164/t on 22 October but up from $92.93/t on 30 July.
Argus assessed the semi-soft mid-volatile coking coal price at $245/t fob Australia on 22 November, up from $126.90/t on 23 August and from $92.90/t on 31 May.