Polish Hard Coal Miner PGG Warns of Power Sector Feedstock Shortages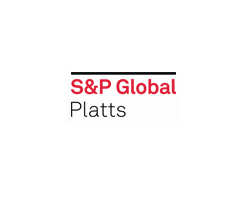 By Adam Easton
November 26, 2021 - Poland's largest state-owned hard coal miner PGG said Nov. 25 that the country's coal-fired plants may suffer 200,000 mt of feedstock shortages this winter unless transport problems are resolved.
Katowice-based PGG said the shortages would be caused by repairs to railway lines and a lack of train crews for driving and servicing the freight trains.
"About 1.6 million mt of coal still needs to be supplied to the power sector for the upcoming winter season," PGG said in a statement. "There is enough coal because the mines plan to extract 2.7 million mt in this time and there are 1.3 million mt of coal in stockpiles. The obstacle is the possibility of transporting coal by rail, which will only be able to transport 1.4 million mt, 200,000 mt less than the power sector needs."
A shortfall of 200,000 mt of coal would be equivalent to 8% of monthly hard coal generation or about 0.5 TWh, Pawel Czyzak, an economist at the think tank Instrat told S&P Global Platts.
PGG said its seven Silesian mining complexes, which deliver coal to most of Poland's coal plants, are ready to load coal at the weekends to make up the shortfall, but railway crews need to be made available to drive the trains.
Poland's state rail company PKP has recently decommissioned a portion of its freight rolling stock in anticipation of lower coal demand.
However, coal demand has risen this year due to poor wind conditions and increased power demand, while record gas prices also saw Poland swing from net imports to net exports of electricity, with coal-fired generation costs falling below gas-fired generation costs across Europe.
Polish hard coal-fired generation rose 31% year on year to 76 TWh for the first 10 months of 2021, TSO data shows.
Earlier this month, 10 coal plants, including Opole, Dolna Odra and Rybnik, owned by PGE, notified regulator URE that their coal stocks had fallen below minimum requirements.