India's Sept Coking Coal Imports Fall as Prices Soar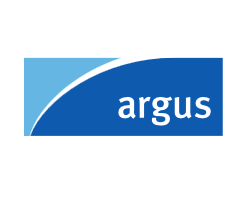 By Sumita Layek
November 27, 2021 - India's coking coal imports dropped in September, weighed down by a record surge in prices, amid sluggish domestic demand because of the monsoon season.
India imported 4.27mn t in September, down by 7pc on the year and by 2pc on the month, according to data from e-commerce firm Mjunction. Australia accounted for the bulk of the imports.
India's January-September imports increased by 37pc from a year earlier to 42.4mn t.
Australian imports in September decreased by over 9pc on the year and by 10pc on the month to 3.26mn t.
The Argus premium low-volatile hard coking coal index closed at $430/t cfr India on 30 September, 55pc higher from $277/t on 31 August.
Steel consumption in India typically slows down during the months of July-September as construction activities are hindered by heavier rainfall.
India's pulverised coal injection (PCI) imports dropped to 796,290t in September, down by 33pc on the year and by 32pc on the month. PCI imports from Australia stood at 428,209t, down by 54pc on the year and by 50pc from August, while Russian PCI arrivals rose by 29pc on the year to 320,856t.
India has signed an initial deal with Russia to diversify its sources of coking coal.
India's January-September PCI imports increased by 17pc from a year earlier to 10.4mn t.
India's met coke imports also fell to 148,959t in September, down by 39pc on the year and by 13pc on the month. Arrivals from Poland topped September imports at 68,295t, followed by Colombia at 46,030t and Japan at 33,626t. Other suppliers included China with 106t.
Australian premium hard coking coal prices on a fob basis rose to an all-time high of $409.75/t on 23 September, and stood at $319/t yesterday, up by 208pc on year as a result of supply issues.
Origin

Sep-21

Sep-20

± %

Jan-Sep 2021

Jan-Sep 2020

± %

Australia

3,255

3,584

-9

34,489

21,814

+58

US

323

293

+10

2,574

3,288

-22

Canada

249

167

+49

1,875

2,447

-23

Mozambique

265

194

+36

1,385

1,277

+8

Indonesia

75

147

-49

951

1,127

-16

Russia

77

199

-62

851

787

+8

Others

27

0

+22614

238

199

+20

Total

4,270

4,584

-7

42,363

30,939

+37