Pre-Ban Intake Lift China's October Coking Coal Imports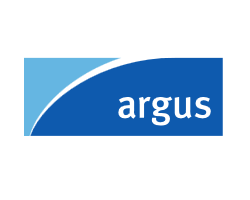 By Sheih Li Wong
November 26, 2021 - China's coking coal imports rose in October from September on a rebound in Mongolian shipments and the release of pre-ban Australian cargoes.
China imported 4.38mn t of coking coal in October, down by 26pc from a year earlier and up by 1pc from September, according to Chinese customs data.
January-October imports fell by 40pc to 39.47mn t. China's ban on Australian coal imports over the past year had halted the country's imports since December, although last month Beijing allowed the discharge of Australian cargoes that arrived before the ban.
Australian imports of 777,915t were released into China, according to customs data. China's port authorities informed steel mills and trading firms that they would clear pre-ban Australian coking coal gradually, which could add supply of around 4mn-5mn t, market participants said. Beijing's main aim was to boost thermal coal supplies for winter heating, although coking coal was also freed under the policy. Chinese customs is only clearing cargoes that were recorded in their systems before October 2020. It is estimated that, of the 4mn-5mn t of discharged Australian coking coal, 1mn t is at Caofeidian port and around 2.5mn t is at Jingtang port.
Mongolian arrivals surged by 82pc from the previous month to 1.2mn t in October but down by 63pc on a year earlier. Imported Mongolian coking coal crossing the border increased to approximately 400 trucks/d in mid-October, double the 200 trucks/d a month earlier. But a resurgence of Covid-19 cases at the end of October again slowed the border crossings.
The Argus premium low-volatile hard coking coal price delivered on a cfr China basis hit a new high $613.15/t on 22 October, before falling slightly to $611/t by 31 October to finish up by 1.7pc on the previous month. The Argus premium low-volatile hard coking coal price on a fob Australia basis increased by 3.4pc to $403/t over the same period.
China coking coal imports

('000t)

Oct '21

Oct '20

± %

Jan-Oct '21

Jan-Oct '20

± %

Australia

777.9

1,529.0

-49.1

777.9

35,114.5

-97.8

Russia

804.0

649.8

23.7

8,559.0

5,021.4

70.4

Canada

451.7

405.0

11.5

7,050.9

3,842.9

83.5

US

835.8

0.0

n/a

8,023.2

740.5

983.4

Other

317.8

55.0

477.7

3,281.1

825.2

297.6

Seaborne total

3,187.1

2,638.9

20.8

27,692.0

45,544.5

-39.2

Mongolia

1,196.9

3,258.2

-63.3

11,775.8

19,725.7

-40.3

Total

4,384.0

5,897.0

-25.7

39,467.9

65,270.2

-39.5