Colorado Mining Association Chief Stuart Sanderson to Retire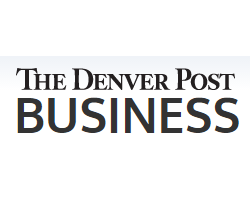 By Aldo Svaldi
March 30, 2016 - Stuart Sanderson is stepping down after nearly 22 years as president of the Colorado Mining Association.

"Old trade association execs never die, they just become consultants," joked Sanderson, who officially retires from the CMA on Sept. 30.
Sanderson, 64, said he is, indeed, setting up a consulting firm and will advise the association for six months after his departure. But he plans to keep fighting to ensure the survival of one of Colorado's oldest industries.
"We have worked to keep Colorado open for the business of mining; successfully supporting laws that would promote mining and opposing measures that would impose unreasonable restrictions or outright prohibitions on modern mining and reclamation practices," he said.
Sanderson, an attorney by training, joined the CMA in October 1994, after it had suffered a slump following a dues increase.
Under his watch, the CMA has doubled its core corporate membership to 175 and increased revenues 10-fold. With service providers and other affiliates, the association's membership numbers more than 900.
Colorado mining generates $3 billion in revenues and pays some of the highest wages in the state. Colorado ranks 10th in the nation for coal production, fourth for gold and first for molybdenum and is a source of sodium bicarbonate, gypsum, limestone and other materials.
After a strong run earlier this decade, commodity prices are under pressure from an economic slow down in China. Coal is in a fight for survival against opponents who consider it a key contributor to climate change.
"They want to drive coal out of the energy mix," Sanderson said. "We have really clean, high-quality coal in Colorado. We have been playing defense and will continue to do so."
Sanderson is among the longest tenured directors of a trade association in the state after Don Childears, who has been with the Colorado Bankers Association for 41 years, including 36½ years as CEO.
Childears said Sanderson balanced the contradictory traits of grace and determination as he represented an industry that has faced increasing opposition over the years.
"Mining isn't always popular," Childears said. "Stuart has shown great resolve, as well as class, in helping form and express the views of mining in Colorado. I'll miss his steady hand."
Who'll replace stuart sanderson?
The Colorado Mining Association board has hired an outside firm, Geopros, to find a replacement for retiring president Stuart Sanderson. Interested candidates are asked to communicate directly with Jill Nelson at jnelson@geopros.com or Lois Brooks at lbrooks@geopros.com.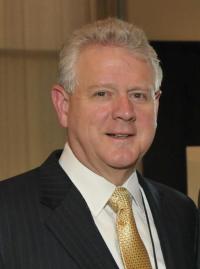 Stuart Sanderson