Heath Lovell Named Vice President of Alliance Resource Partners, L.P.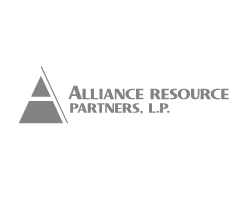 June 2, 2017 - Alliance Resource Partners, L.P. (NASDAQ: ARLP), announced today that Heath A. Lovell will assume the duties of Vice President – Public Affairs and report to President and Chief Executive Officer, Joseph W. Craft III. Mr. Lovell has been with Alliance since 2006, most recently as Vice President of Operations in the Illinois Basin.
"Heath is a skilled leader and was instrumental in the successful development and operation of our River View and Gibson South mining operations," said Mr. Craft. "Heath has a passion for communicating our vision for coal and its role in producing the low-cost, abundant and reliable electricity that fuels America's manufacturing base and our economy."
Mr. Lovell has over 20 years of experience in the mining industry and holds a Masters of Business Administration and a Bachelor of Science degree in Electrical Engineering from the University of Kentucky. The role is effective immediately, and Mr. Lovell will relocate to our Lexington, Kentucky office.

ARLP is a diversified producer and marketer of coal to major United States utilities and industrial users. ARLP, the nation's first publicly traded master limited partnership involved in the production and marketing of coal, is currently the second largest coal producer in the eastern United States with mining operations in the Illinois Basin and Appalachian coal producing regions. ARLP currently operates eight mining complexes in Illinois, Indiana, Kentucky, Maryland and West Virginia. ARLP also operates a coal loading terminal on the Ohio River at Mount Vernon, Indiana.